Purpose: To create a space that activates our community through empowerment, agency/self-determination, accessibility and cultural visibility
•  Empowerment •  Agency/self determination •  Accessibility •  Cultural Visibility
The history of downtown Albuquerque is inextricably intertwined with the history of Native Americans and colonization. From the curio shops and Kimo theater to traditional artist vendors at the Alvarado Hotel, Native Americans have contributed to the growth and well being of our vibrant urban center yet we have not had a space to call our own. Our project is a catalyst to the revitalization of downtown to showcase Indigenous arts, culture and entrepreneurial networking events.
New Mexico Community Capital is a vibrant 501(c)3 non-profit organization, founded in 2004, who's mission and high impact work is giving rise to a more equitable future. Our programs provide culturally appropriate tools for success, enriching access to powerful technologies, and creative community interconnection to Native American-owned businesses, Native families, Native farmers, and tribal enterprises.
To endure and adapt to the post-COVID economy and high rates of inflation, Native-owned businesses must overcome the digital divide and reach new customers. NMCC has a track record of leveraging its location in downtown Albuquerque and powerful partnerships with Google, Square, Weebly, and the National Congress of American Indians to bring cloud-based technology training, access to new markets, and other cutting edge-tools to Native entrepreneurs in central New Mexico.
NMCC envisions a "Community Nest", an exciting expansion and renovation of the space in the historic Occidental Life Building on the corner of 3rd St. and Gold Avenue. The Community Gathering space will not only increase economic opportunity for more Native entrepreneurs through invigorated local food systems and trade routes, it will also beautify and help revitalize downtown Albuquerque. We hope to expand our classes and programs that are taught using supportive mentorship, peer learning, and culturally relevant curriculum. This work is the inspiration and driving force for our continued expansion and beautifying of the Occidental space. We hope to host and grow our downtown marketplace showcasing Indigenous arts and culture through pop-up shops, fashion, storytelling and an intergenerational center that highlights Indigenous culinary innovation and food trucks.
As of March 14, 2023, demolition began to clear the way for this phase of NMCC's expansion project, which will increase the non-profit organization's footprint to an approximate 8,000 sf, with the goal of construction completion by year's end, 2023. The new addition (highlighted in Yellow, below) is 3,300 square feet, and will include three distinct spaces: a high-tech Gathering Hall, a Wellness Sanctuary and Native Seed Bank.
In tandem with the interior expansion/remodeling project, we are also presently developing a Double Width Marketplace Sidewalk to enhance the civic engagement impact of the 67' long Gathering Hall storefront. This new, high-tech assembly space will include three central bays of sliding glass doors that open directly onto the double width sidewalk for the purpose of hosting vibrant public events that activate and occupy this beautiful Downtown space. The City of Albuquerque—in collaboration with the Complete Streets Initiative—has recently re-striped this section of 3rd Street in support of this pedestrian-friendly, Downtown- revitalizing infrastructure enhancement. NMCC has demonstrated economic stimulation, robust civic engagement, and increased pedestrian impact for Downtown with their successful IndigiExchange events during Art Walk first fridays. This public amenity and highly visible economic activation will positively impact the blighted Downtown Arts and Cultural District, and will serve as a case study for how private sector developers can dramatically improve the pedestrian landscape of our urban core. This amenity will be developed at no cost to NMCC, as another form of support.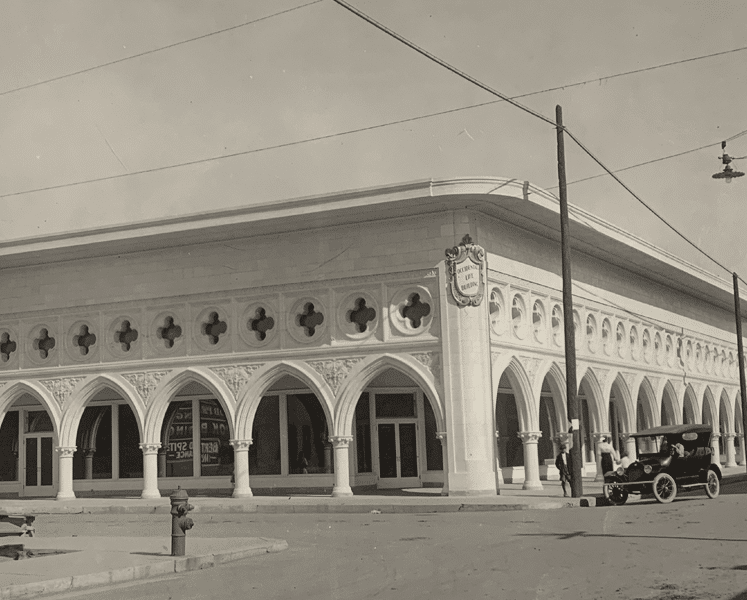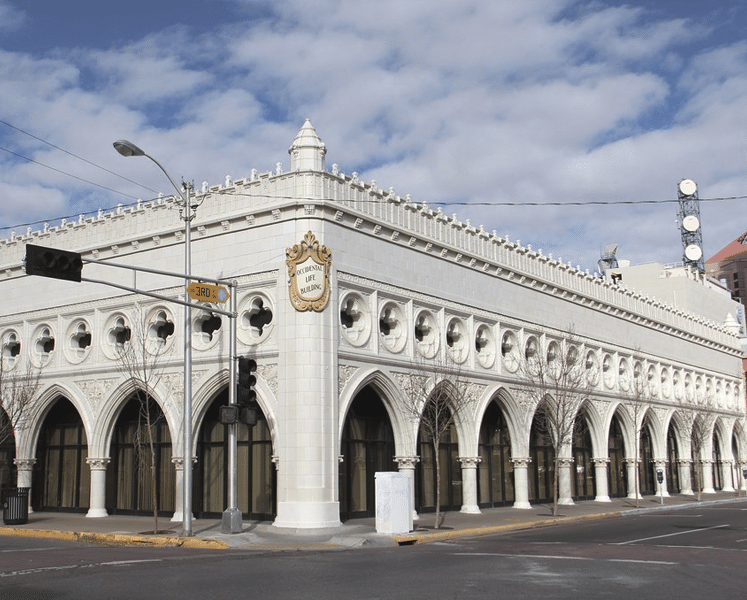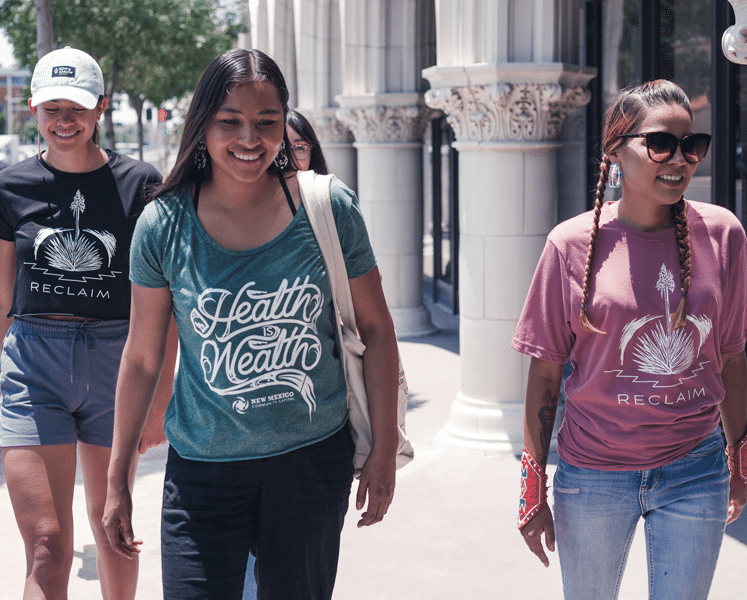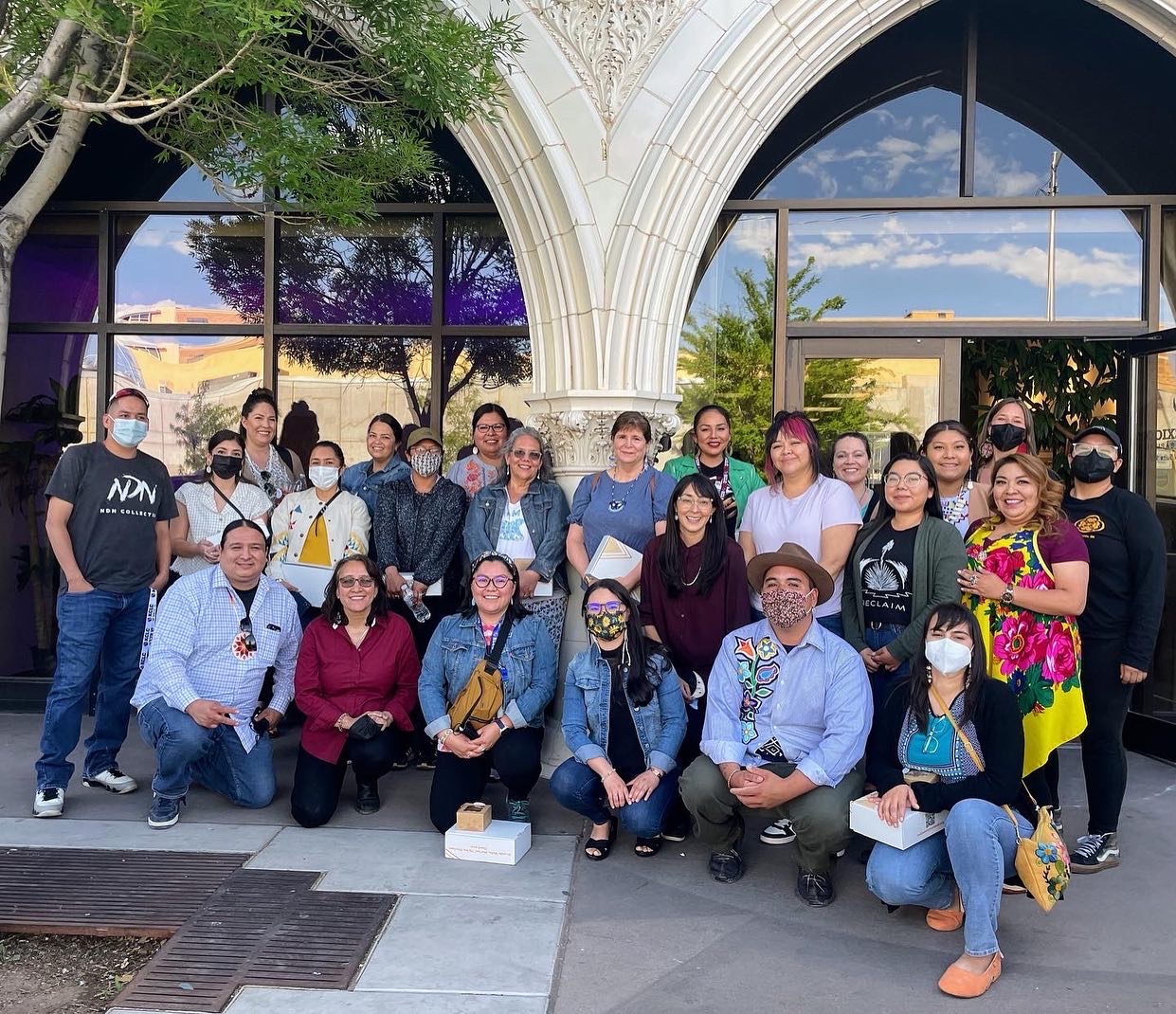 Our co-tenants Electric Playhouse and RS21 are fast growing companies and we have their support to help with our visual and technology needs. We envision this venue as a resource for other organizations and businesses to rent out for events and fundraisers to amplify their work. We are motivated to see the positive growth and impact the downtown community can hold by collaborating together. We envision this space as a cultural hub of diverse leaders and entrepreneurs creating both belonging and a thriving First Friday marketplace and networking space for the community. The year before last we started hosting First Friday markets and invited over 20 different Indigenous vendors to come and sell their art and products each month. We've hosted many successful gatherings since last summer and helped create more opportunities for Indigenous makers and Native farmers to reach a greater audience.